Lotus Notes IT Management
Carlos Computer, an IT Manager, leverages Lotus Notes / Domino for IT management needs including projects and support services.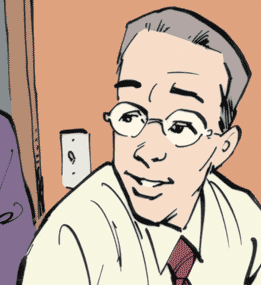 Experience Tracker

Register for a Demo Today
"The world is moving so fast these days that the man who says it can't be done is generally interrupted by someone doing it."

- Harry Emerson Fosdick
This is the greatest suite of Notes applications we could have asked for!
Since Tracker Suite's been installed, my job has become so much easier through its streamlining and automation features. In my opinion, the greatest things about Tracker Suite are:
These applications were built using 100% native Notes code, so there is ZERO impact on the users' desktops.
Centralized security allows me to easily maintain user access levels from any location, in our organization's Name and Address Book.
Given that these things all have a consistent look and feel, our training requirements have been minimized.
Because Tracker provides 99% of all of our application needs, we only have one vendor to work with.
Upgrading to new versions of Notes is easy because Tracker is already upgraded and tested with each release.
Tracker provides meaningful error messages so that if there's an infrastructure problem, the message instructs the user to call me.
We are able to tweak applications any way we wish because they come with the source code!
It's my job to set and maintain all of the Tracker security and add new users to the system as necessary. I also need to make sure that everything is running correctly and solve any configuration problems we may encounter. Aside from that, I need to order new equipment and maintain all of our fixed assets and any related documentation.
If you like, check out a Flash presentation of me introducing Bizco and Tracker Suite. There's also one where I talk about how Tracker improved Bizco's collaboration. These presentations will appear in a new window, so don't worry- I'm not going anywhere!
A few of the applications I use in my work are:
Support Tracker - This is my favorite utility! As Bizco's resident techie, I'm responsible for keeping our network, telephones, and computer systems running smoothly. Support Tracker is my personal help desk application. It collects support requests from a Notes client, the Web, or even e-mail. It automatically routes the request to the appropriate person, so if it's one of the few things I don't handle- I don't get bothered with it! It also provides areas for online forums, FAQ and Knowledgebase issues- all of which really help my co-workers with general problems and minimize redundant support requests.
Purchase Tracker - Now our employees can submit purchase orders through Lotus Notes or over the Web. Purchase Tracker's integration with Project Tracker and Support Tracker allow users to charged purchases against projects, cost centers and support issues, improving the accuracy of our reporting. Submitted purchase orders are automatically routed to the appropriate supervisor - so if it's a PO for IT materials or a support issue, I'll receive an email notification. This routing and notification has streamlined our procurement processes immensely.
Personnel Tracker - I was never able to find an up-to-date directory of phone extension for our organization. With Personnel Tracker, I have a Web accessible employee directory that has the names, locations, and phone numbers that I need.